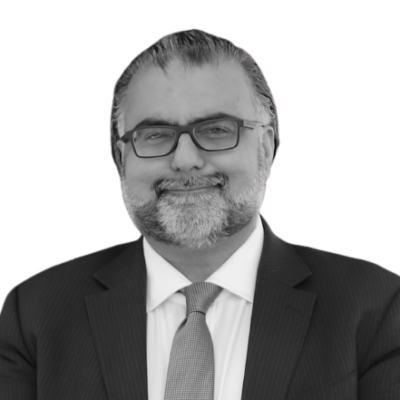 Tayyeb Shah
Principal Advisor UK and Australia
BA Hons & MA (Oxon)
PGCE (Cantab)
MA (SOAS)

Tayyeb Shah is a renowned higher education and business development executive with wide-ranging international experience and deep knowledge of global markets.
In his most recent role as Deputy Vice-Chancellor (Global Partnerships) at the University of Western Australia, Tayyeb was responsible for a portfolio that spanned Global Engagement, Innovation & Industry Engagement, the Cultural Precinct, and Development & Alumni Relations.
He previously served as Deputy Vice President (Global Business Development) at King's College London, where he was responsible for identifying and developing major strategic projects that expanded the university's international and commercial partnerships, particularly in China.
Educated at the Universities of Oxford and Cambridge, the School of Oriental and African Studies (University of London), and Imperial College London, Tayyeb spent more than a decade in the commercial sector and creative industries before moving to higher education. He is a Fellow of the Royal Society of the Arts, serves on a number of Boards including the Perth Festival, and is Chair of the Professional Development Committee of the European Association for International Education.
Wells Advisory's clients are able to draw on Tayyeb's commercial acumen and entrepreneurialism in seeking and securing international partnerships, together with his depth of experience recruiting into the upper band of the UK and Australian higher education systems.