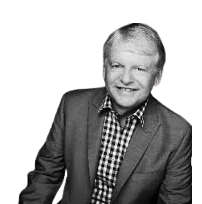 Dr Tom Kennie
Principal Advisor
BSc, MAppSCi, University of Glasgow; PhD, Imperial College, London; MBA, Roffey Park Management Institute, University of Sussex
Tom is the Founding Director of Ranmore Consulting group, UK. His practice focuses on the higher education and research sectors and also in the professional service sector. Tom is a leading expert in designing tailored leadership programmes, coaching executives, consulting organisational development and change management projects as well as conducting research and evaluation work for his clients.  Tom has extensive experience in working with Vice-Chancellors and their top teams in helping them to navigate change and deliver success.
Prior to moving into consultancy, Tom held Executive roles within the Human Resource function in several international companies across the property and engineering industries. He has also been a full-time academic spending 8 years as the Head of Surveying in the School of Engineering at the University of Surrey, UK and 4 years at the University of Technology in Kingston, Jamaica. Tom's academic background is in geography and topographic sciences, remote sensing and GIS and business management.
He holds Visiting Professorships in Nottingham Business School, UK the School of the Built Environment at the University of Salford, UK and he is an Adjunct Professor at the University of Technology in Sydney, Australia. He is also a Key Associate of The Leadership Foundation for Higher Education and has recently completed a period of 8 years as one of three Vice Presidents of the International Federation of Surveyors.
Tom is an Associate of Wells Advisory in Australia.
+ 44 (0) 7956 677860